Prof. Dr. Kyoung-Woong Kim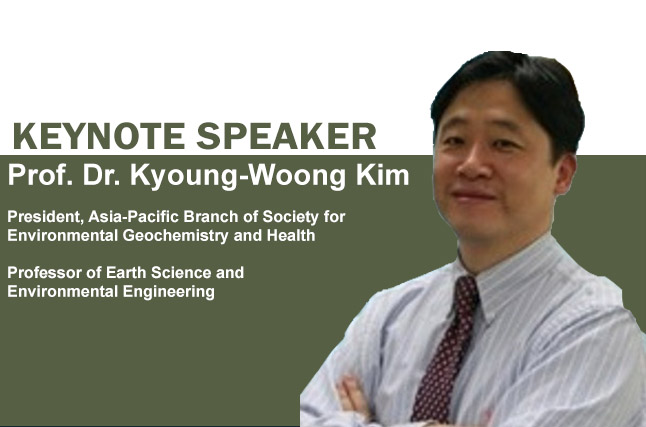 Kyoung-Woong Kim is currently serving as the Professor at the prestigious School of Earth Science and Environmental Engineering Gwangju Institute of Science and Technology (GIST), South Korea, as well as the Visiting Professor at the Faculty of Environmental Studies, Universiti Putra Malaysia. His previous posts includes the Dean of International and Public Affairs at GIST, the Dean of the School of Environmental Science and Engineering at GIST, Director of the International Environment Research Center (UNU GIST Joint Program), Director of Center for International Students and Scholars (CISS), GIST, and the Chair of the Department of Environmental Science and Engineering, GIST, among others. In addition to his administrative roles, he also serves as a member of editorial board in a number of SCI journals including Scientific Reports, Environmental Engineering Science, Ekoloji and Environmental Geochemistry and Health.


He has published well over 200 peer-reviewed international and Korean journals, 5 book chapters, 3 books and 9 patents. For his outstanding works, he has received more than 7300 number of citations. He has advised a total of 23 PhD students and 36 Master students throughout his colorful career. He has been honored with a number awards of in recognitions of his remarkable contributions in the field of arsenic geochemistry and health including Prime Minister Commendation for Scientific Achievement in 2005 from the Republic of Korea and GSE Best Research Award in 2011 from the Korean Society for Geosystem Engineering.
Latest Update : Thu, 13 Sep 2018 (z_faiz)